eCommerce solutions
for Universities & Colleges.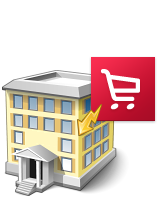 Centralize
Dexero eCommerce allows you to centralize your e-commerce service offer and make it accessible to every entity within your institution.
Save money
Thanks to its flexible structure of independent catalogs, Dexero offers educational institutions the opportunity to consolidate the purchase of pay-as-you-go order packages and make substantial economies of scale.
Dexero eCommerce is the perfect solution for educational institutions wishing to offer online products and services
of all kinds:
Course registration
Event subscriptions
Donation
Admission fees
Parking ticket
Alumni membership
Books
Electronic documents
And much more...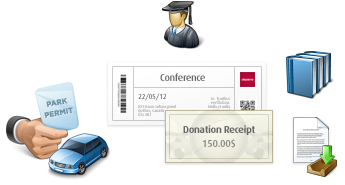 Dexero eCommerce offers advanced features and advantages:
Standardization of your e-commere service offer
Control the image of your institution
Supports most major payment processors: Desjardins, Moneris, TD and Paypal
Payment Card Industry Data Security Standard (PCI DSS) compliant
Can be link to your institution LDAP servers
Verify buyer's eligibility
Data synchronization between Web services/ETL and your legacy database

Does Dexero eCommerce meet your needs?
Dexero set up a simple and rapid method that allows you, without charge or obligation on your part, to obtain a preliminary analysis of service and configuration of a prototype.
Here's the steps of the process to get you started :
1

Preliminary analysis
You complete a preliminary analysis form by describing your needs.
2

Configuration of a prototype
Dexero configures a prototype for your institution and sends a preliminary quote.
3

Online demonstration
You try the online demonstration of the prototype.

If you find the result interesting and like our offer,
we continue with the next steps.
4

Detailed analysis
You send us your comments so we can complete the analysis, adjust our offer and make a final submission.
5

Contract signature
We make things official.
6

Implementation of the complete solution
Dexero completes the required adjustments, the creation of reports or other items to customize.
7

Delivery
Your institution's catalog is deployed on a production instance and is ready to use.
8

Training and support
Training by telephone or teleconference is given so you can fully benefit from your new solution.