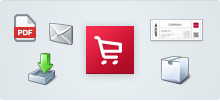 Sell multiple product and service types
Sell physical products, subscription-based services, downloadable products and accept online donations. Dexero eCommerce can be configured to sell almost everything. It's a one-size-fits-all solution.
Advanced rebates and promotions system
Rebates and promotions are setup using a simple logic rules-based system and can be linked to product attributes and categories and applied in the catalog or in the shopping cart with or without the need to enter a promotion code.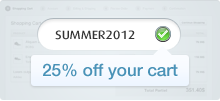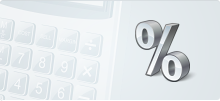 Create complex tax rules
Dexero eCommerce allows you to setup multiple tax rates for any given regions so that taxes are collected depending on which country the goods are going to be paid from or shipped to. Compounded taxes are also supported.
Custom Product Attributes
By creating custom attributes, you can define every characteristic of your products and group them to fit a certain type of product.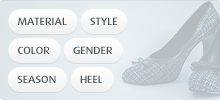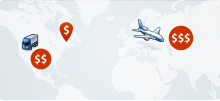 Customizable shipping grid
Apply different shipping costs based on shipping destination, quantity, weight or dimensions and define shipping and handling charges.
Create an unlimited number of categories
and sub-categories
Manage a catalog with hundreds of products with a flexible classification using a multi-level categorization system.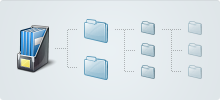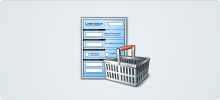 Advanced forms
You can build customized forms using the integrated form builder and decide where they are to be integrated in the purchasing process. The forms you create can use fields of almost any type: text, check box, radio button, drop down, date, link, download file, and also integrate logic rule elements.