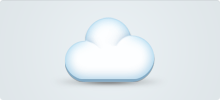 Ready-to-use solution. Nothing to install.
We take care of every hosting and maintenance operations from software installation and updates, to data backup and up-time monitoring.
Easy to use Web-based interface
All merchant administration tasks are made in a modern Web-based interface that is compatible with all major browsers: Internet Explorer, Firefox, Chrome, Safari.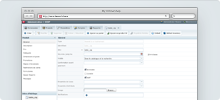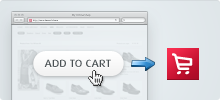 Simple integration to any Web site
Connect your Website to your shopping cart by using a simple "Add to Cart" link. You can also send direct product links to potential customers by email.
Complete shopping cart solution
Dexero eCommerce is a complete e-commerce solution and offers a storefront, shopping cart, customisable forms, shipping modules integration, and payment processor integration.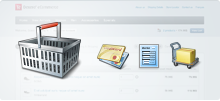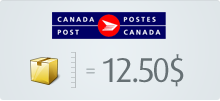 Real-time shipping cost calculations with Canada Post
Using Canada Post eParcel service allows you to provide your customers with a real-time shipping cost estimate based on the shipping destination and the weight and size of the product.
Search tool
You can search through your orders by combining criteria such as the purchase date, customer name, phone number, email, status, product number, payment authorization number, etc.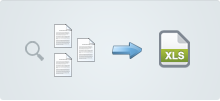 Data Export
You can export to Excel all the data collected to generate lists or statistics.